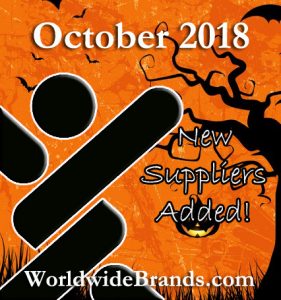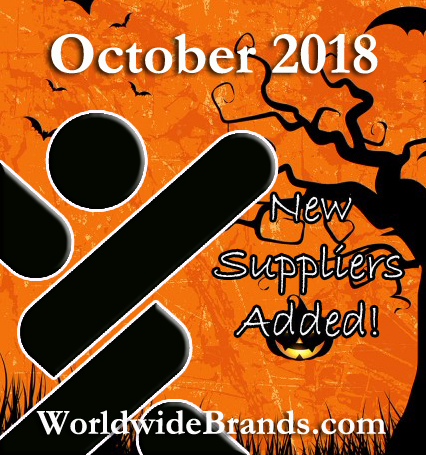 This is just a quick note to let you know what we added to the Worldwide Brands Directory of Certified Wholesalers for the month of October 2018 for our members!
We added suppliers, that together, offer a total SKU count of over 7,000 SKUS!
The newly added suppliers offer:
Wholesale Women's Fashion Apparel
Wholesale Professional Hair Scissors
Wholesale Engraved Astrology Charts
Wholesale Game Calls
Wholesale Log Furniture
Wholesale Tactical Bags
Wholesale CBD Wellness Products
Wholesale Laser Therapy Units
Wholesale Waterless Urinals
Wholesale Diaper Bags
Wholesale Eco-Friendly Paper Straws
Wholesale DIY Fire Pit Kits
Wholesale Greeting Cards
Wholesale Women's Activewear
Wholesale Non-Toxic Nail Polish
Wholesale Grilling Tools
Wholesale Custom Gifts
Wholesale Organic Coconut Oils
Wholesale Treadmill Desks
Wholesale Custom Inflatables
Wholesale Leather Handbags
Wholesale CBD Oils
…and more!
Our members at WorldwideBrands.com, can setup notifications when we add new suppliers to categories that interest you. So take a look in your My Account area to set those up and then every time you login, you can see the newly added suppliers assigned to that category on the right side of the Directory.
If you are not a member yet, check us out today!