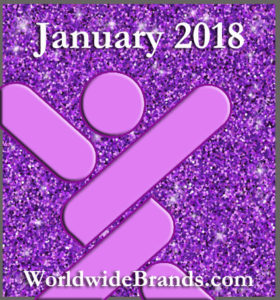 This is just a quick note to let you know what we added to the Worldwide Brands Directory of Certified Wholesalers for the month of January 2018 for our members!
We added suppliers, that together, offer a total SKU count of over 20,000 SKUS!
The newly added suppliers offer:
Wholesale Fine Italian Foods
Wholesale Men's Fashion Clothing
Wholesale Fishing Tackle
Wholesale Kitchen Knives
Wholesale Office Gadgets
Wholesale Weight Loss Supplements
Wholesale Pneumatic Tools
Wholesale Adult Toys
Wholesale Mattress Protectors
Wholesale Leather Handbags
Wholesale Stationery
Wholesale Maple Syrup
Wholesale Dehydrated Foods
Wholesale Adult Coloring Books
Wholesale Firearm Accessories
Wholesale Knives
Wholesale Air Ventilation Systems
Wholesale Musical Instruments
Wholesale Camera Cases
Wholesale Combat Optics
Wholesale Watering Rocks
Wholesale Private Label Outerwear
Wholesale Baltic Amber Bracelets
Wholesale Bacon Flavored Seasoning
Wholesale Women's High Heels
Wholesale Special Occasion Gifts
Wholesale Adult DVD's
Wholesale Bluetooth Batteries
Wholesale Superfoods
…and more!
Our members at WorldwideBrands.com, can setup notifications when we add new suppliers to categories that interest you. So take a look in your My Account area to set those up and then every time you login, you can see the newly added suppliers assigned to that category on the right side of the Directory.
If you are not a member yet, check us out today!
Tags: dropshippers, dropshipping, products to sell online, supplier directory, wholesale directory, wholesale products, worldwide brands, Worldwide Brands Inc