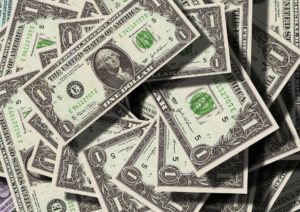 Becoming financially independent doesn't happen overnight. It's not a get rich quick scheme, there is no such thing.
So don't quit your day job! Not yet anyway! 🙂 It takes time, money, hard work and the willingness to keep trudging through the trenches until it happens.
We recently received a couple of emails from some of our long time members. One of our members, it took them 4 years to reach financial independence! 4 years of hard work and dedicating time to his online business. Now he is hiring employees and creating jobs and won't ever have to work for someone else again.
Don't you want to be in that place?
Many people think that starting a business online means instant riches. This is definitely not the case! But here are some tips to get you started on the right path;
1. Don't fall for get rich quick schemes! They don't work. I have never met a person that purchased into one of these that actually makes money from it & I have been in this business a long time. They spent a lot of money for the schemes and will never get that money back.
2. Make an effort! "Never give up! Never surrender!" Famous words from Buzz Lightyear 🙂 Again, most times it takes YEARS to get to the place you dream of. But you can't give up! You have to keep trying and working hard for it. No one is going to magically hand you everything that you need to know to become successful. You have to be self-sufficient enough to keep educating yourself and keep working at it.
3. Accept failure! It's rare that someone hits on exactly what they need to sell online to become successful. Test different product markets, keep trying new things and always, ALWAYS, learn from your mistakes.
4. Be creative! Work the right side of your brain and flex your creative muscles. You may just think of something that no one else is doing or you may creatively put it in another way. Being creative means to not over-analyze something. One of the things I do is stop and think about what the problem may be for a little while, and then do something else – read a few books, or browse online and look at completely unrelated things to what the issue may be and while doing this, still have the issue in the back of my mind and stop and think about it from time to time. It's amazing the ideas that can be created by doing something unrelated to what the issue is. If you are not a creative thinker, this may be hard at first, but the more that you flex your creative side, the easier it's going to be.
5. Get Started on the Right Track! If you get started right, it only helps in the long run and you don't encounter a lot of the difficulties that other people do when they start wrong. Our CEO, Chris Malta, has written an eBook called "Starting Your Internet Business Right". This eBook has been downloaded and read millions of times and we always receive compliments about it. It's because all the information in this book is true and honest and it's not a book written in fantasy land, it's real advice from a real person.
We hope that everyone has a safe and happy Independence Day and when you reach your financial independence, that is YOUR own Fourth of July!