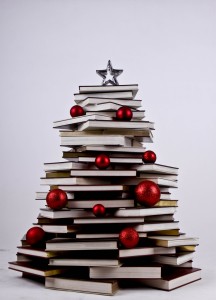 We do this topic every year in July. If you've been reading for years, you know that, and you may be able to skip this one. However, you may want to continue anyway, because a little reminder can't hurt!
If you haven't been reading for more than a year, please pay attention to this one. It's important. We like to think they all are, but some topics are a little more critical than others. :o)
The 2014 model year cars are out. If you try to buy a swim suit in your department store, all they have left are the ones that nobody wanted earlier in the year and they aren't ordering more. Wal-Mart is gearing up with warmer clothing already. Before you know it, the Halloween stuff will be on the shelves. That will all too soon be followed by plastic, motorized, smiling figures of Santa making arm gestures that could be considered questionable if you position him the wrong way in your yard.
The big retailers all know that this is the time to be gearing up for the biggest retail season of the year. The Christmas, Chanukah, Kwanzaa, let's buy a ton of gifts and fill up the closets with stuff we'll never use again Season.
The Holiday Season gifts may not be on the shelves yet, but you can bet your life that they're on the way to the stores' warehouses. The big retailers' Purchasing Agents are making deals as we speak for tens of thousands of Atomic Neutron Robo-Blaster Buddies, and Suzi Drinks Her Bottle and Calculates Your Income Tax Dolls. Expensive Diamond Jewelry, Dad's Favorite Tool Kits and Car Seat Massage Sets are already flowing from manufacturers to wholesalers to retail warehouses.
The big guys do it, and you should to. That's how the big guys got to be the big guys in the first place. You have to plan well in advance for the products you want to sell during the Holiday Season. That one short, shining Season accounts for a whopping 20% to 40% of all retail business for the entire year. Those who are prepared, make money. Those who are not, wonder why they didn't.
So, how do you prepare? Start looking for wholesale suppliers of products that will sell well as gifts, and that can complement your existing product lines. That way, you don't have much Search Engine Positioning or Auction re-tooling to do when the selling begins.
If you're already working with products you know will sell well during the Holidays, start talking to your Suppliers, and asking them what their inventory levels will be during that time on each product. You don't want to run out.
Ask your wholesale suppliers which products they are planning on stocking the most of…those will be the products that THEIR Market Research indicates will be selling well!
For the online Retailer, like you and me, the Holiday Season preparations stat NOW, so don't be caught by surprise this year…there will be competitors out there preparing right now!
This is also a great time to START an online business, if you've been thinking about doing so. Right now is the PERFECT time to get started to be up and running for the Holidays and tap into this billion dollar selling season! Get Started the Right Way Right Now with a membership from Worldwide Brands! http://www.worldwidebrands.com/wwb/christmas_in_july.asp
Tags: Chris Malta, home based business, online business, online retail, online retailer, online retailers, retail wholesale, selling online, selling products online, wholesale, wholesale products, wholesalers, world wide brands, worldwide brands, Worldwide Brands Inc, worldwidebrands