Selling online is largely about trust, and many online consumers are wary of buying from a Home-based Business.
There is absolutely nothing wrong with running an Online business from your home. It's become a HUGE part of the overall Internet Marketplace!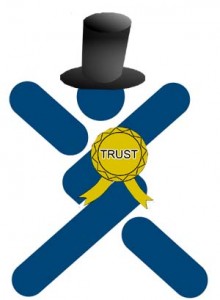 However, when you're selling online, you're asking people to trust your business with sensitive information, like their Credit Card numbers, and sensitive material, like their money. You're also asking people to trust that you will deliver a product that they really want, in a timely manner and in one piece!
A tremendous number of online shoppers still will not buy from an online business if it's obvious that the business is run from someone's home.
Perception is the key, here. You're an honest person, you're selling good products, you are working hard to provide great service for your customers, right? Of course you are. BUT: when a careful online shopper (most online shoppers ARE careful!) checks out your web site or Auction store and looks for some basic information on your business, what are they going to find? The potential Customer's perception of your business is going to make all the difference when it comes to whether they buy from you or not.
If they find that your Business Name is simply "Joe Smith", your Business Address is "123 Main St., Apt 4", there is no Business Phone Number, your Business Email Address ends in "Aol.com", and you have NO Privacy Policy, Shipping Policy, Return Policy, etc., in your store, forget it. The Customer is going to go elsewhere, and you're going to sit at home wondering why everybody ELSE is making money in ECommerce, and you're not.
This is the way a huge number of Home-based ECommerce Businesses are set up, and even if many of them are making money, they could be making a lot more. Your potential Customer must perceive you to be a legitimate business, and should not be able to easily tell that you work from home. So, the following Five Tips are designed to help you with these things.
Get a legal Business Name. There are many reasons to form a legal business; we talk about that all the time on our web site. This is just one of those reasons. It's not hard in most places, it's not expensive in most places, and it WILL make your business look more professional to your Customers. Your business name should probably be a generic name; don't tie it to a particular product or service. A business name like "Joe's Fingernail Clippers, Inc." isn't going to work well when you decide to open another store to sell Kitchenware. A business name like "J. Smith and Sons, Inc." is a good, professional sounding generic name that can be easily retained when you start to expand your business into all kinds of different online ventures.

Think about your home address. If your home address is 23 Wildflower Lane, potential Customers are going to be pretty sure you're working from home. If your home address is 2112 Boulder Blvd., that's better, and will probably work as a business address. If you ARE stuck with a home address that's something like "Wildflower Lane", think about getting a UPS Store Mailbox. UPS Store Mailboxes are a great service, and always give you a more professional sounding address. It's well worth the few dollars per month.

Put a Business Phone Number on your Store. Most people who own Home-based ECommerce Businesses, when they do this, put their home phone number on the Store. That may not be the best idea, especially if it's likely that your teenage son may answer it when you're busy, and say to a potential Customer, "Uh, Mom's in the bathroom. Do ya wanna leave a message?", or if when YOU answer it, your potential Customer can hear your kids yelling in the background, or the TV blaring. Bad, bad, BAD! If those things are likely, seriously consider adding a second phone line to your home that ONLY you answer, preferably in a small but quiet room that you can use as a home office. When you're not there, make sure the answering machine message on that line says, "Thank you for calling J. Smith and Sons, Inc. Our representatives are currently busy…" (you know the rest!).

Get an Internet Domain Name for your business. For goodness sake, don't accept and answer your ECommerce business email from your personal AOL email account, or worse yet, from those free Yahoo and Hotmail email accounts! Nothing screams "small home business!" like an email address like that! Once you choose a business name, get a Domain Name that matches it, like "www.JSmithAndSons.com". When you get that Domain name, make sure it comes with Email Addresses (most of them do). That way, you can set up several business email addresses, like "Orders@JSmithAndSons.com", and "Service@JSmithAndSons.com", etc. Very professional!

Make sure you display Policies on your Store Site. What are Policies? Just go to any big, professional Online Store and take a look at their Privacy Policy, their Refund Policy, their Shipping Policy, etc., etc. Then create Policies of your own containing the same kind of information, related to how YOU do things in your business. Slightly painful and boring to do? Yes. A sure way to make your business look more professional and earn more money? Absolutely.
Once again, perception is key in Online Sales. If you let yourself look like a little guy, you will be a little guy. Look and act like a Pro, and you'll be surprised at the difference in the money you earn online. :o)