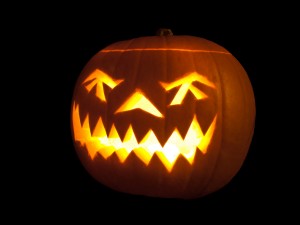 Every page of your website is a sales page, just like every page of your website can be your "home" page.
Let's break this down and say that you have an online store and you are selling Holiday Party Supplies. For your customers easy navigation through your site, you use different categories like; New Year's Party Supplies, Valentine's Day Party Supplies, Easter Party Supplies, Halloween Party Supplies, Thanksgiving Party Supplies, Christmas Party Supplies etc.
If you are doing your SEO (search engine optimization) correctly, each page has been optimized for the search engines. How do you do that? Please see my recent post about driving traffic to your site.
Let's take the Halloween Party Supplies category landing page for example. You've got your meta tags in place; Title, Description and Keywords;
• Example Title: Your One Stop Destination for Halloween Party Supplies
• Example Description: Get all your Halloween Party Supplies Here! From Scary Halloween Decorations and Halloween Party Supplies to Funny Halloween Decorations and Funny Halloween Party Supplies.
• Example Keywords: Halloween Party Supplies, Halloween Decorations, Scary Halloween Decorations, Scary Halloween Party Supplies, Funny Halloween Decorations, Funny Halloween Party Supplies, Kids Halloween Party Supplies, Children's Halloween Party Supplies, Adult Halloween Party Supplies, Party Supplies, Party Supply
You've got a write up on the main category page about Halloween Party Supplies and the keywords you selected for optimizing this page are scattered throughout your copy. Your copy is what your customer actually sees and reads. So you want to make this as detailed as possible, but in as few words as possible too, you want your customer to start shopping!
So the copy on this page that the customer sees could be:
Vampires and Witches and Zombies oh my! Planning your next Halloween Party? We have all the Halloween Party Supplies that you could need! If you are looking for Scary Halloween Party Supplies, Funny Halloween Party Supplies, Kid's Halloween Party Supplies, Adult Halloween Party Supplies or many other Halloween Party Supplies and other Holiday Party Supplies you've come to the right place! Click a category to start shopping!
The customer could then have different categories to choose from to narrow down their search even more.
That's enough for potential customer copy and SEO. So, what does this have to do with every page is a sales page or my "home page". Well, if you read my other blog post about driving traffic, you will understand that the search engines don't just point to your "home page". Depending on what the customer is looking for, this Halloween Category main landing page might end up being the page that many customers come into your site with. So if the customer types Scary Halloween Party Supplies into a search engine, this page could be the one that comes to the top of the results and the customer comes directly to it!
So every page needs to be optimized, clean and easy to read, easy to navigate from any starting point on your site, easy to get from one category to another, easy to locate the shopping cart, easy to locate contact information and etc. Don't just save the great stuff for your home page, because any page could be your "home page". Every single page of your website needs to sell the customer on purchasing from you. So look at each and every page as treat them as if they were all valuable, because they are!
We hope that everyone has a safe and enjoyable Halloween 2012!!