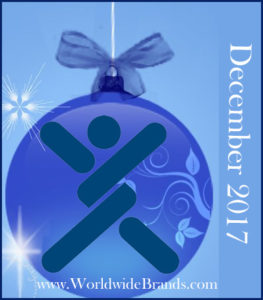 Happy New Year! This is just a quick note to let you know what we added to the Worldwide Brands Directory of Certified Wholesalers for the month of December 2017 for our members!
We added suppliers, that together, offer a total SKU count of over 26,000 SKUS!
The newly added suppliers offer:
Wholesale Organic Foods
Wholesale Mobile Steam Car Wash
Wholesale Beard Care Products
Wholesale Microfiber Towels
Wholesale Eco Friendly Promotional Products
Wholesale Scrapbook Supplies
Wholesale Women's Clothing
Wholesale Billiards Supplies
Wholesale Cigars
Wholesale Children's Golf Clothing
Wholesale Vacuum Insulated Bottles
Wholesale Liquid Castile Soaps
Wholesale Fishing Tackle
Wholesale Cosmetics
Wholesale Plastic Polish
Wholesale Bicycle Parts
Wholesale Cast Iron Decor
Wholesale Pattern Paint Rollers
Wholesale Gourmet Beef Jerky
Wholesale Bacon Jerky
Wholesale Tactical Optics
Wholesale Laundry Detergent
Wholesale Adult Toys
Wholesale Makeup
Wholesale Insulated Tents
Wholesale Water Flossers
Wholesale Luggage
…and more!
Our members at WorldwideBrands.com, can setup notifications when we add new suppliers to categories that interest you. So take a look in your My Account area to set those up and then every time you login, you can see the newly added suppliers assigned to that category on the right side of the Directory.
If you are not a member yet, check us out today!
Tags: dropshippers, dropshipping, products to sell online, real dropshipping suppliers, real wholesale suppliers, supplier directory, what to sell online, wholesale directory, wholesale products, worldwide brands, Worldwide Brands Inc, WorldwideBrands.com