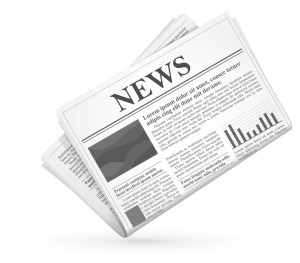 Often overlooked is local advertising. Yes, you are selling online, and you are trying to get online customers, but consider this.. how many of your friends and family like the types of products that you are offering for sale? If you have a large amount that do, then chances are that many people in your area would to!
So crunch some numbers! How many people live your city or town? How many people live in the surrounding areas? That's a wealth of people to help support your online business.
Many forms of local advertising are very cost effective, to learn more about this topic. From requesting shop owners selling complimentary products to display flyers for your business to radio advertising, there are some great ways to get your URL out there. 🙂
Print Advertising: In your area or town, they probably have some tighter circulation newspapers. These smaller newspapers are a great low cost entry into print ads. Check around for shoppers guides or coupon books that you could get into, as well as small town local newspapers.
Local Radio or Cable TV Advertising: It never hurts to call and get a quote! You might be surprised on how cost effective this form of marketing could be and is not really utilized by online store owners.
Flyers: Printing and distributing flyers is a proven way to advertise on a budget. Distribute them to local shops, pin them on community boards or pass them out at fairs and other community events.
A definite way to get people to at least look at your online store is to provide a discount for their first visit. So make sure to include that in your advertising!
Do you have any clever local marketing ideas to share? Please post it below!