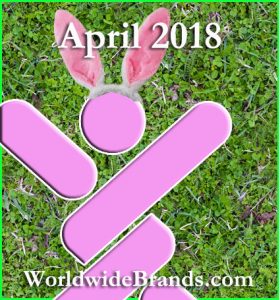 This is just a quick note to let you know what we added to the Worldwide Brands Directory of Certified Wholesalers for the month of April 2018 for our members!
We added suppliers, that together, offer a total SKU count of over 12,000 SKUS!
The newly added suppliers offer:
Wholesale Women's Clothing
Wholesale Personal Protections
Wholesale Metal Garden Decor
Wholesale Fair Trade Products
Wholesale BBQ Islands
Wholesale Costume Jewelry
Wholesale Women's Travel Apparel
Wholesale Women's Fitness Apparel
Wholesale Natural Dog Treats
Wholesale Hand Tools
Wholesale Organic Drinking Teas
Wholesale Cowhide Rugs
Wholesale Hydroponic Growing Systems
Wholesale Camping Gear
Wholesale Formal Dresses
Wholesale Tactical Knives
Wholesale Road Bicycles
Wholesale Electric Fireplaces
Wholesale Android Tablets
Wholesale Dog Toys
Wholesale Pet Supplies
Wholesale Alpaca Clothing
Wholesale Barbecue Grills
Wholesale Fashion Leggings
Wholesale Tents
Wholesale Prom Dresses
…and more!
Our members at WorldwideBrands.com, can setup notifications when we add new suppliers to categories that interest you. So take a look in your My Account area to set those up and then every time you login, you can see the newly added suppliers assigned to that category on the right side of the Directory.
If you are not a member yet, check us out today!
Tags: dropshippers, dropshipping, products to sell online, real dropshipping suppliers, real wholesale suppliers, supplier directory, what to sell online, wholesale directory, wholesale products, worldwide brands, Worldwide Brands Inc, WorldwideBrands.com