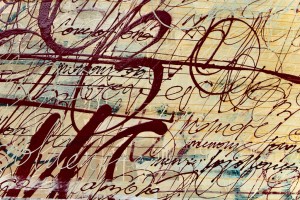 Creating a beautiful, easy to navigate online retail store is a way to get sales and keep customers coming back to you. Over the course of the next 7 weeks I will talk about the 7 Deadly Sins of site design that many new online retailers forget about or commit these sins without thinking about it. Don't just do things to your site that you like, because there may be too many people that don't like your favorite choices. You need to have a site that appeals to a larger crowd.
Below is Sin #3. To see Sin #1 & #2 go here; http://www.worldwidebrands.com/blog/
Deadly Sin #3: Poor Font Choices
Just like with color, you have to really think about the font types that you want to use. Not just for your header, but also for your content, your navigation and more.
So why is this important? What do you do with content? Hopefully read it! There are so many websites out there that use tiny, hard to read font, cramming content together or just use an ugly font that is makes it extremely hard to read their content, and some of it might be good!
Choosing the right font style and format for your online store will already put you ahead of the competition and for something so easy, you would think that everyone would do it right!
Stray away from flowery scriptive fonts because they are just too hard to read and you have to appeal to the masses. So try to choose easy to read fonts and don't be afraid to have LARGE text because that would make it easier for older shoppers or shoppers with poor eyesight to shop.
The color of your font to coincide with your background is important too. If you choose a white background and yellow font, that would make it too hard to read. Black on white and white on black are the easiest color choices and most widely used because it's familiar. But if your store overall theme color is lavender, you can use a dark purple for your font on a white background and it works well. So just adjust and try different things to see what you like and what works.
Bold, italics and caps. Don't overuse these additional styles that you can add to your font. Otherwise your customer won't know where to look.
– Bold is used for emphasis or to draw your attention to something. Use for headings or sub-headings.
– Italics is used for emphasis as well. Like keywords, quotes, captions or titles.
– All CAPS for words or sentences make them hard to read, so avoid using as much as possible except for short words that you want to emphasize. Most people feel that all caps makes them feel as if they are being shouted at. So keep that in mind.
Choosing the right font may not seem that important, but it really is and you should be extremely thoughtful in your selections. Because a good overall font and the font color choices will really help to personalize your store and if they all work together to make everything easy on the eyes you will be rewarded by customers and repeat customers!
Ask your friends and your family members their thoughts on your font choices. Getting a large diversity of people you know to check our your store and give you honest feedback is the best way to get the font choices nailed.