Meet this Week's Featured Supplier: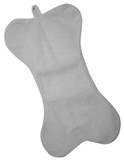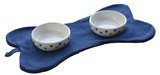 Who they Are:
Chammyz has been in business for 15 years. We manufacture an all-natural fiber line of apparel designed to provide the utmost in warmth, comfort and dryness after water sports activities.

Product Line:
Our natural fiber apparel has built in performance qualities. Chammyz has unique moisture management abilities which enable fabric to remove moisture immediately, and evaporate so your apparel, and you are always dry, unlike cotton based materials which remain wet and heavy.

Advice to Online Retailers:
We have a few successful online retailers. Stay specific on your markets, as Chammyz is best sold to people who like live or play around the beach and or water. If you market to swimmers, divers and other 'like' markets, you will be successful as well.