This Week's Featured Supplier: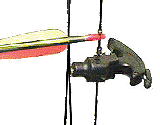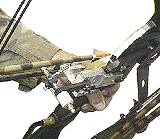 Who they Are:
We have been in business for 15 years.I saw the need to go beyond the standard archery products to provide unique products in the archery and crossbow industry Products accommodate both the avid archer and the physically challenged. Our products also assist women and children to draw and hold a bow at full draw.

Product Line:
The Pullin Full Draw is recognized and endorsed by the United Foundation For Disabled Archers and Buck Masters because it makes the perfect bow for the physically challenged hunter. It is set up to be extremely easy on the shooters shoulder, arm and hands. It can be converted from a regular vertical bow to the Pullin Full Draw lock in seconds and is light as a feather.

Advice from this Supplier:
Pullin archery markets directly through all of our online retailers. We carry an unconditional product warranty and we also contact all of your customers for their satisfaction after the order.