Meet this Week's Featured Supplier: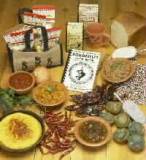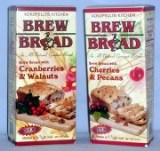 Who they Are:
All of the products produced by Kokopelli's Kitchen are indigenous to the great Southwest. The corn, beans, spices & other ingredients were largely used by the prehistoric Indians to create the foods they enjoyed and that carried the people from one growing season to the next. With the introduction of Anasazi Bean Soup, Kokopelli's Kitchen is proud to continue the tradition that began with the Pueblo Indians more than 15 centuries ago*. Modern palates can now enjoy the flavors lost over the centuries!

Product Line:
Our food is made with top-quality, all-natural ingredients. Our product line, launched in 1995, consists of southwest specialty food mixes and is varied with items like; brew breads, corn breads, fry breads, pancakes, dumplings, chili, soups, salsas, dips, popcorn, rice and cocoa.