This Week's Featured Supplier: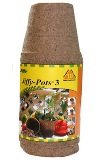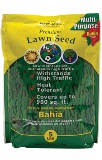 Who they Are:
A light bulk supplier that has been in business since 1856 packaging flower and vegetable seeds for wholesale. They don't sell retail online, so they won't compete with their retailers.

Product Line:
They offer top-quality, "Guaranteed to Grow" seeds, and now offer seed starting supplies, potting mixes and more!

Advice from this Supplier:
Online retailers can sell product all year long. They sell to the whole U.S. and many areas can grow seed in early spring through very late fall. With a 70% discount off of the price of packet seed, what other product can you make that kind of margin with?