This Week's Featured Supplier: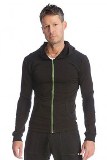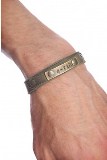 Who they Are:
We started in 2009, and our mission is to combine the most comfortable and durable eco-friendly fabrics with unique fashion design for superior fit and style. Our products are proudly made in Los Angeles, CA.

Product Line:
We offer an eco-friendly selection of Men's Tees, tanks, shorts, track pants, hoodies, underwear and now Swimwear! We also offer jewelry and eco-friendly gear.

Advice from this Supplier:
We would like to emphasize - DIFFERENTIATION. Make sure that your site offers a unique delivery and story. Also, excellent customer service and immediate response time is an incredibly powerful business mantra that will ensure business success.