Introducing WorldwideBrands.com, The Whole $ale!

This information packed educational series is part of the Worldwide Brands Membership! Get this, plus our Product Sourcing Tool to locate genuine wholesale suppliers for a low one time price!

You wouldn't get behind the wheel of a car if you didn't know how to drive, would you?
You wouldn't jump in a lake if you didn't know how to swim.
You wouldn't walk into a Final Exam on Technical Physics if you'd never taken the course.

So, why would you risk your time and your savings starting an
eCommerce business if you didn't know how to earn real profits?
Sadly, though, this is how most eBiz owners experience eCommerce.
Even with the right tools in hand, eCommerce can be so confusing that we feeling like we're trying to drive an out-of-control car on an icy highway. Thrashing around in deep water with no handhold in sight. Filling out the answers to a test by sheer guesswork.
If you really want to build a secure future for yourself online
, you need a safe haven you can trust. A group of experts whose knowledge and experience you can take for granted and never doubt. For more than 8 years, Worldwide Brands has been that group of experts that no one doubts. That group of people who really do care enough to work all year long, every year, to bring only 100% genuine, verified wholesale information to our Members.
Recently, when we surveyed our Product Sourcing Members and asked what
else we could do to insure their success, their answer came back with one
overwhelming voice:

Education
There's an old saying: "
Knowledge is Power
". That's absolutely true.
On our web site you've been seeing success stories over and over again.
People who have used their Worldwide Brands Product Sourcing Membership to climb to incredible heights of success.
These are real people. They actually exist. There are a lot of them. They really are living the American Dream of self-made success, they are beating the current economic Recession, and they've done it all using their
Worldwide Brands Membership.
So, we wanted to know what the common factor was in all these success stories. Why does one eBiz owner succeed where another doesn't, using the same Product Sourcing tools? In getting to know these successful people, we found the answer. We found that every one of our MOST successful (really over-the-top!) Members all took the time to
LEARN HOW AND WHY
Product Sourcing really works.
Every single one
.
What we didn't realize was the amount of time it actually took to locate, watch, read, listen to and understand all that information in many places on our web site. So, we decided to make that process a WHOLE LOT EASIER, and at the same time, create and provide a WHOLE LOT MORE Education.
We have developed the Internet's ONLY full-blown Education that teaches
What to Sell Online, Where to Get it, and EXACTLY HOW TO DO IT.

Welcome to "The Whole $ale!"
Our product, Worldwide Brands' "The Whole Sale", is the culmination of more than eight years of being the number one Product Sourcing information provider on the Internet. It's the result of decades of combined Retail and Wholesale Marketing experience straight from members of the Worldwide Brands Education Team and dozens of industry experts. It teaches you how to drive the eCommerce car, swim across the eCommerce lake, and ace the eCommerce Final Exam so that YOU can become the next over-the-top eBiz success story in our video testimonials!
Don't ever again feel like you don't know what you're doing in your eBiz.
The Whole Sale contains:
19 different

eBiz/Product Sourcing Video Courses

19 comprehensive

Online Workbooks that EXPAND on each Video Course

Interactive

Self-testing modules that show you what you've learned, and what you need to review to insure your success.

Real-world Exercises

that teach you in understandable terms what each Course means and how it applies to your business.

Specifically

targeted Resources for each course that tell you how to expand your knowledge even further, and find the

TRUSTED

places to go when you need information on other subjects.

Everything you need in order to truly UNDERSTAND what you need to do to be a REAL eCommerce success story.
Have you ever wondered :

Why some of your competitors' prices seem to be the same as your wholesale prices?
How to tell when you should be starting to buy a product line in bulk instead of using drop shipping?
How to vary your individual product prices so that your overall profit margin grows consistently?
What products you should be selling now, and which ones you should be selling later in the year?
How to get people to come to your store for an incredible bargain, and leave spending a lot more than they planned?
How to make sure you get a Wholesale Account with a Supplier every time you apply for one?
Wouldn't you like to know:
How to combine Product Sourcing Methods like the big guys do, to skyrocket your profits?
How Wholesalers set their prices, so that you can make deals with them that aren't available to most retailers?
How to use 3PL's to warehouse, inventory, quality check, pack, bundle and ship your bulk wholesale products so that you can play in the big-time profit markets without ever having to rent warehouse
space?
How to take advantage of Import prices and products WITHOUT having to import the products?

How you can sell products at HIGHER PRICES than your competition, and STILL sell MORE than they do?
These questions just represent a tiny fraction of the Education that's jam-packed into The
Whole Sale. The answers to these questions, and a LOT more, are something that the really
successful online sellers already know. That's why they succeed. You can join them NOW,
and be on your way to a real online income in no time!
Wait, there's still MORE!
Special Bonuses
When our existing Members said they wanted more education, we not only spent an entire year building the definitive online profit-growing Education, we began to add a series of Special Bonuses to that Education.
Along with The Whole $ale, you will get: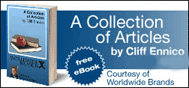 Cliff Ennico's EBook, "
A Collection of Articles
". Cliff Ennico is an Attorney and highly successful eCommerce expert whose eCommerce books are legendary. Worldwide Brands works with Cliff on a regular basis, and he's provided this fantastic EBook to owners of The Whole $ale as a Special Bonus. It covers a tremendous number of the legal situations you'll encounter on your journey to true eBiz success. Forewarned is Forearmed! You can avoid those sticky legal situations by learning the information contained in this EBook.
The Best of eCommerce Blog PDF
is where you will find a series of great questions that were asked on our WorldwideBrands.com Blog with our founder and CEO, Chris Malta's, direct responses. These educational bursts of wisdom come directly from Chris Malta's many years of experience selling successfully on the internet. Read the questions and get the answers to these most frequently asked questions about starting an online business, working with wholesale suppliers, choosing what to sell, tax ID challenges and more!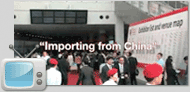 Import Products from China Video
.
This exclusive video presentation shows you what Worldwide Brands does best: we go to the SOURCE! In order to answer the questions our Product Sourcing Members have about Importing from overseas, Worldwide Brands' Rob Cowie took one of our Video crews, and actually WENT to China to get the real answers! In this video, available to The Whole $ale Owners ONLY, Rob takes you on a tour of Hong Kong Trade Fairs, interviews the people who are actually importing from China today, and answers the five top questions everybody has about making profits through Importing.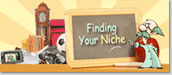 Finding your Niche!
by SimpleMarketResearch.com.
Everybody talks about "niche marketing" online, but how do you decide what niche market is right for YOU? Worldwide Brands has teamed up with SimpleMarketResearch.com to bring The Whole $ale owners this terrifically insightful eBook that walks you through how YOU can find the product niche that works best for you and your business!
Okay, are you ready to stop reading and start DOING?
Well, this STILL isn't all you get with The Whole Sale, but it's certainly more than enough to digest for now! Suffice it to say that with The Whole Sale, you will also be getting new, ongoing updates and new Educational material that we produce well into the future.
This truly is a no-brainer.
This kind of real-world Education simply hasn't existed in eCommerce yet, until now.
If you're ready to take your eBiz over the top, if you're ready to beat the recession, if you're ready to finally understand all those elusive, mysterious things that have made eCommerce a bewildering place to be, WE are ready to teach you, and to clear it all up for you.
The smart money is always on the people who make the effort to really learn what they're doing. Our most successful Members have PROVEN that. Get started NOW, save a bunch of money, and JOIN our safe-haven community of successful Members as a truly profitable eCommerce
Business Owner!






FREE Samples...
Sign Up below to receive FREE Wholesale Reports on Fully-Certified Suppliers from our Database.
Privacy Policy: We do NOT sell your email address to anyone.
Free eBooks by
Chris Malta

Starting Your Internet Business Right
"WorldWide Brands over delivers.

The newsletter is world class. Thank you for delivering so much great content, from the blog, to the free eBook bonuses. I feel that there is massive value in everything presented here, and that I'm being treated first class.

I especially appreciate the honesty. It's based on experience and education. WorldWide Brands has really provided excellent lessons on running a successful online business."

Dunrea, MB
We are Proud to List Wholesalers
Featured On:
Copyright 2017 Worldwide Brands, Inc. | All Rights Reserved

| | |
| --- | --- |
| Join Our Social Network: | |